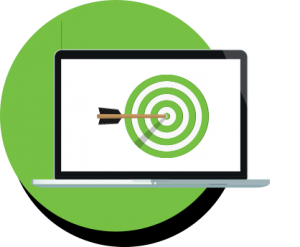 How Centristics Helped O'Connor and Associates Increase Productivity to Create a Visible Cultural Change
The mission of O'Connor and Associates is to be the leading property tax advocate for taxpayers and to drive reform in the Texas property tax appeal process. They've been incredibly successful in helping taxpayers over the years and continually offer the best solution for property owners who need property tax support.
With a lofty goal, tight parameters, plus the pressure of O'Connor's everyday business operations, the firm needed a solution to help streamline communication and collaboration time as well as to help minimize paperwork.
Here's how Centristics implemented the Stemmons Central Business Engine as a resource to help O'Connor and Associates manage operations, customer requests, and employee stress more effectively.
THE COMPANY: O'CONNOR AND ASSOCIATES
O'Connor and Associates engages with more than 550 employees across the globe, including over 60 tax consultants. With such a large pool of expertise to draw from, O'Connor has built a client base of over 350,000 property taxpayers.
Founded in 1974, O'Connor has also grown to become the one of the largest property tax consulting firm in the United States. They offer both residential and commercial property tax consulting, appeals assistance, appraisals, and disaster relief tax advice.
In 2018, O'Connor and Associates were able to use the Stemmons Central Business Engine to help file more than 195,000 property tax appeals on behalf of their clients as well as over 23,000 online registrations of new clients.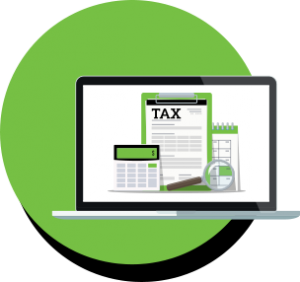 With such a large customer base, O'Connor and Associates were creating a vast paper trail to accomplish day-to-day tasks. This extensive paper trail made business operations and communications time-consuming, which compounded to make it hard to ensure customer satisfaction and employee accountability.
For example, in accounting, there were too many steps in O'Connor's employee expense reimbursement process:
Employee gathers receipts
The employee then makes a spreadsheet
Then turns it into their superior
The superior would then be responsible for turning the receipts and spreadsheet over to accounting.
Another problem area was in Human Resources. During the tax season, O'Connor adds hundreds of employees to assist their core team of property tax professionals, causing an extreme amount of employee onboarding at the beginning of the tax season and off-boarding at the end.
During tax season, there is also a time-sensitive, 60-day window to respond to disputes in litigation of property tax disputes, so it is imperative that teamwork and communications between departments and customers are precise and efficient.
Because O'Connor's primary departments were inundated with tasks during the season, they were finding it hard to keep up.
To cope with their rapidly expanding client base, O'Connor took the advice of Boxer Property, a nationally renowned property management company, and contacted Centristics. Boxer Property had been successfully using the Stemmons system for years to manage their long list of properties and tenants.
Centristics was quickly able to implement the "low to no-code" Stemmons system for O'Connor and Associates, too.
The Stemmons Central Business Engine works for companies with a large client base and intricately flowing tasks because it uses a case management system. In the system, cases are assigned to one or a group of employees. The employees assigned to the case now have a central, digital area to monitor processes up to the minute. Communication also happens in real time, so all employees assigned to the case are up to date.
To help speed up the reimbursement process, O'Connor's employees can now create an "Accounting Case," with the necessary information included, assign the case to their manager and the accounting team at the same time, allowing expense reimbursement to happen almost immediately.
Stemmons Central makes the O'Connor onboarding and off-boarding process easily manageable because employees can be added to a case where all of the necessary information is included on their employee dashboard. Here also, they can communicate with their immediate supervisor or with other employees and departments.
For the time-sensitive property tax appeals process, a "Litigation Hopper" was implemented. This hopper is shared between O'Connor's multiple management and employee groups to stay on top of their most essential procedures.
In 2017, Hurricane Harvey devastated Houston and the surrounding area, causing billions in damages. With property owners facing the quickly approaching tax season, O'Connor and Associates promptly sprung into action to support the owners who were now acutely interested and focused on their property tax values.
Aware that O'Connor would also need support, Centristics quickly jumped in to update, develop, and implement any changes or modifications to the Stemmons system that O'Connor would need to handle such a massive influx of property tax disputes.
"Centristics is available and able to easily adapt to any of our client's needs with Hurricane Speed, no matter when those needs arise."
-President James Young of Centristics
To capture new clients, O'Connor launched a digital campaign which heavily used social media to help drive clients affected by Harvey to a 'new client sign-up page.' Within a few short weeks, O'Connor's client base went from 65,000 to 195,000. This includes adding over 4,000 Harvey Federal Refund clients and more than 23,000 new property tax clients.
Stemmons helped the O'Connor team to manage these new cases efficiently because Centristics configured the system to automatically create a new case when the customer completed the sign-up page.
With the quick adaptations and integrations in place, the Stemmons Central system allowed O'Connor to oversee this massive amount of disputes completely, saving O'Connor 1,916 hours of data entry or 240 eight hour work days. Previously, O'Connor and Associates would have employed six people for two months at a monthly average of $3,024 per person.
Today, the Stemmons system automatically inputs customer information directly into O'Connor's tax system, altogether eliminating the need for data entry and saving thousands of dollars. O'Connor is now prepared for and looking forward to adding even more new clients in 2019.
With the confidence and experience O'Connor and its employees gained from overseeing the post-Hurricane Harvey property tax cases, O'Connor is now confident they will be able to take on and grow their business exponentially, all with the help of Centristics and Stemmons Central.
Mike Olivares of O'Connor and Associates notes, "In the 'old days' there was a huge paper trail, but now all tasks are digitized." Mr. Olivares attributes his company's continually improving processes to the ease of implementing and learning the Stemmons Central system. He notes that Centristics and Stemmons Central have helped to create a "visible cultural change" in O'Connor's organization as well as offering more freedom to hold people accountable and as a comprehensive resource to manage operations.
Centristics specializes in configuring and implementing the Stemmons Central Business Engine to fit your business objectives and lower the stress and pain of work and operations. To do this, we'll ask the right questions to discover your actual needs and goals, quickly implement a solution, and provide ongoing support to you and your team.
Contact us today to see how Centristics can use Stemmons Enterprise to structure and innovate your organization.