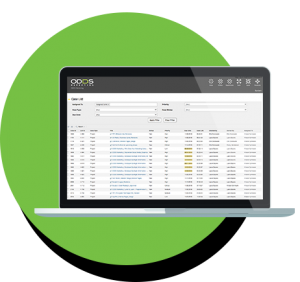 Centristics' EOP system works for a multitude of industries, including oil and gas; real estate; sales and marketing; education; transportation, distribution, and logistics; hospitality; and more. The EOP system works seamlessly across all industries because it addresses business process challenges that all businesses face on a daily basis.
Regardless of the industry, the EOP system helps you to identify an opportunity, create a plan, integrate the plan, and gain insights from it. It is designed to find common patterns and present actionable solutions. Once the patterns are identified, users can determine how they'd like to use the information to benefit their organization.
Centristics' EOP system is customized to fit your needs, keeping all of your data in one user-friendly interface. No matter your industry, the EOP system ensures no detail goes unaccounted for. Our business solution is one that you can trust.