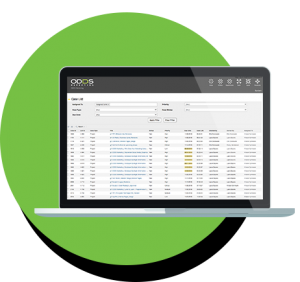 Oil and gas companies need project management software and asset management software to monitor existing projects and find opportunities to enter new markets. Centristics conforms our EOP system to the oil and gas industry to help these clients manage risks, improve compliance, and optimize resources.
With our EOP system, oil and gas companies can manage inspections, process analytics reports, track assets, and more. Our EOP system allows you to set up a case for every variable of your oil and gas company, so nothing is missed when you're building a new oil well or other product.
The EOP system works so well because every detail in the oil and gas industry is accounted for, keeping you in compliance with regulations and promoting your team's safety.