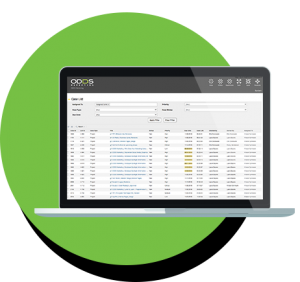 Centristics' EOP system works for various real estate industry professionals, including property managers. We structure our EOP system to the real estate industry to help these clients manage tenants, assess properties, and find opportunities for development.
Using our EOP system, real estate professionals can track and manage buildings, conduct move-in and move-out processes, organize leads, and more. Centristics will show you how to set up a case for each component of your company, so you can stay in better control of your properties and tenants.
The EOP system works so well because every part of your real estate organization can be easily managed with the click of a button, giving you peace of mind.
How Centristics Helped O'Connor and Associates Increase Productivity to Create a Visible Cultural Change