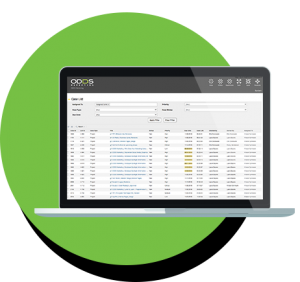 Sales and marketing companies benefit from the versatility of Centristics' dynamic EOP system. We configure our EOP system to help these clients launch marketing initiatives, track customer interactions, and plan events.
Using our EOP system, sales and marketing companies can create powerful lead generation strategies, analyze campaigns, manage projects, and more. Our EOP system makes setting up new cases simple and provides unlimited options to manage your project lifecycles.
The EOP system works so well because it tracks performance from the micro to the macro level, from the smallest customer interaction to a company-wide strategy.